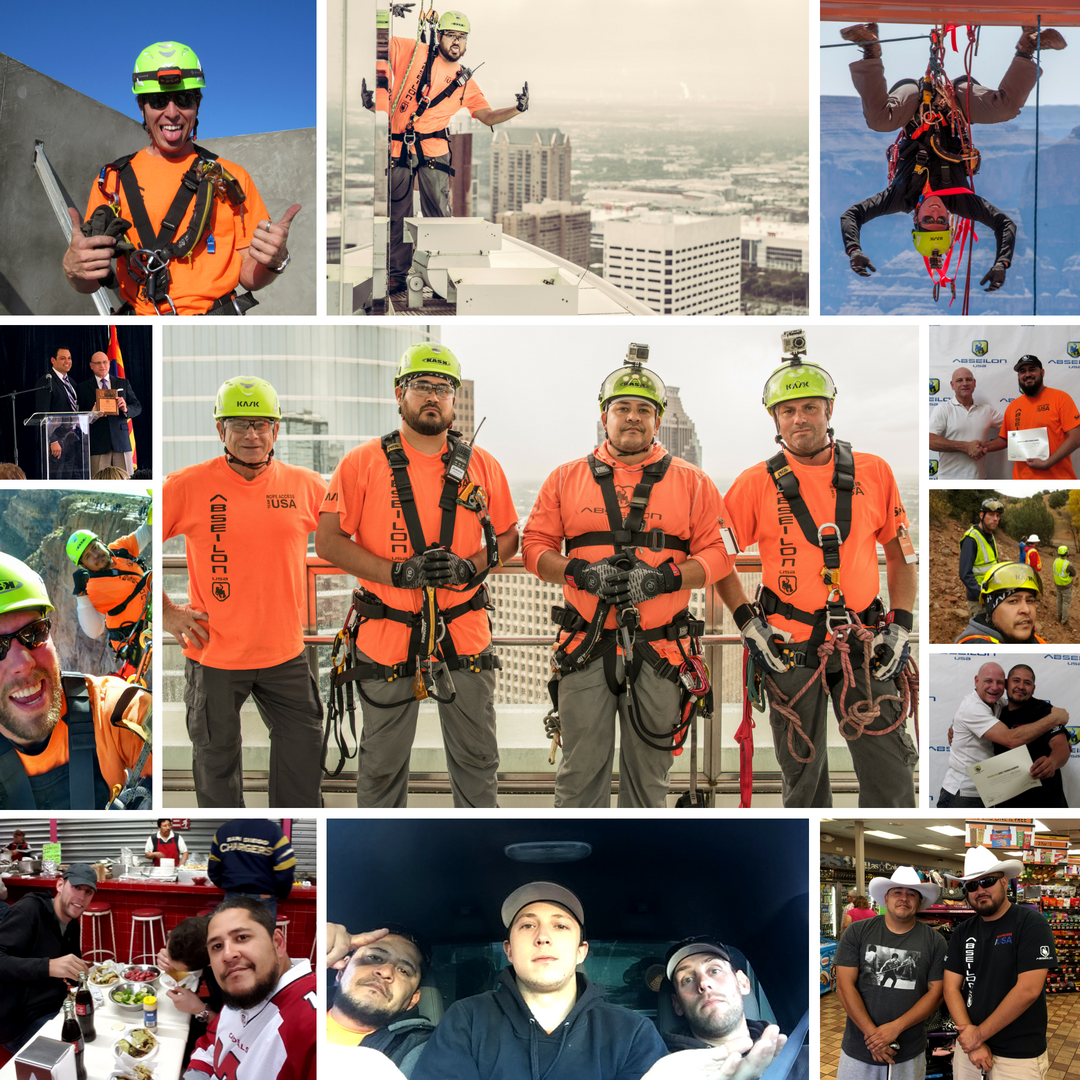 Each and every member of Team Abseilon is highly skilled and trained.
We pride ourselves on our dedicated and talented team members and their extensive training and specialties.
With varied backgrounds, training and certifications from SPRAT Level 1, 2 and 3; Confined Space Entry & Rescue Operators, combined with more refined skill sets including NDT, Welding & Fabrication, Rigging & Lifting, we have the ability to offer endless solutions to all of our clients.
Please see our services page if you're interested in contracting our services.
Want to become a member of Team Abseilon? You can read more about what it takes here.