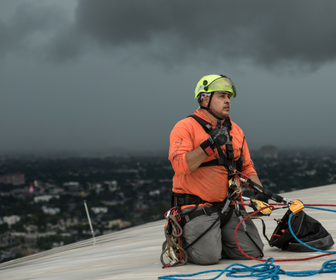 MIKE DURAN
Mike came to Team Abseilon in 2008 with a passion to start a new career. He quickly climbed the proverbial rope access ladder, acheived the highest tier of SPRAT certification, became Abseilon's spokesperson, tackled the Skywalk at the Grand Canyon, participated in multiple high profile projects across the United States, and is our most seasoned SPRAT Evaluation Prep Course Instructor. Mike has become the first person we go to for questions about safety, and has a keen ability for simplifying difficult situations. For the past six years Mike has proven, repeatedly and unfailingly, his commitment to rope access, to safety, and to sharing his knowledge with anyone who is willing to learn.
His qualifications include:
SPRAT Level III
CPR/AED
2015 Abseilon Safety Committee President
Architect of Abseilon's Safety and Health Management Program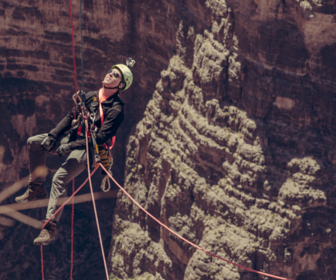 KEITH THORNE
Keith Thorne comes to Abseilon USA with thousands of hours of logged rope time, nearly a decade of experience as an instructor, and an unrivaled passion for rope access and rope rescue. Under his father's esteemed tutelage, Keith has had the extraordinary opportunity to pursue avenues of specialized rigging and education that are not open to many technicians. An impressive amount of international work under his belt (most recently Saudi Arabia and Australia) gives Keith a unique perspective on how rope access is performed around the world, adding an additional layer to his unique style of teaching. Keith is committed to pushing the industry forward towards a better future and is proud to work with companies of integrity that share that vision.
His qualifications include:
SPRAT level III technical supervisor
CPR/AED
Technical Rescue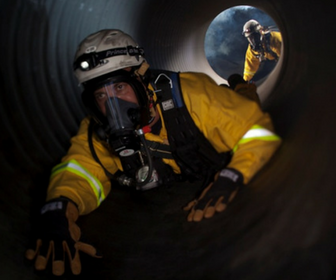 CHUCK HUDSON

Chuck joined Team Abseilon in 2015 with 20 plus years' experience in Technical Rope Rescue, and having worked with some of the largest safety companies in the world to help design and manage their rescue services divisions. Chuck manages Abseilon's Rescue and Training division on a worldwide stage, deploying all over the US and many other countries. With experience in oil refineries (up and down stream), sour gas plants, chemical, nuclear, maritime, construction and MSHA mines to name a few. Chuck has amassed an unparalleled store of rescue knowledge of multiple areas within the scope of Technical Rescue to aid in the teaching and on-site rescue stand-by services Abseilon offers.
His qualifications include:
• California Confined Space Rescue Instructor
• California Tunnel Instructor
• California Trench Rescue Instructor
• National Registry EMT
• HAZWOPER Instructor
• OSHA 500 and 501 Instructor
• Consultant – Confined Space, Trench, High Angle, Atmospheric Monitoring, Safety, Tunnel, MSHA, OSHA, Cal-OSHA, Scott Safety, MSA and CMC Rescue
• PADI – Master Scuba Diver Trainer – specializing in diving emergencies and talent support for movies and TV