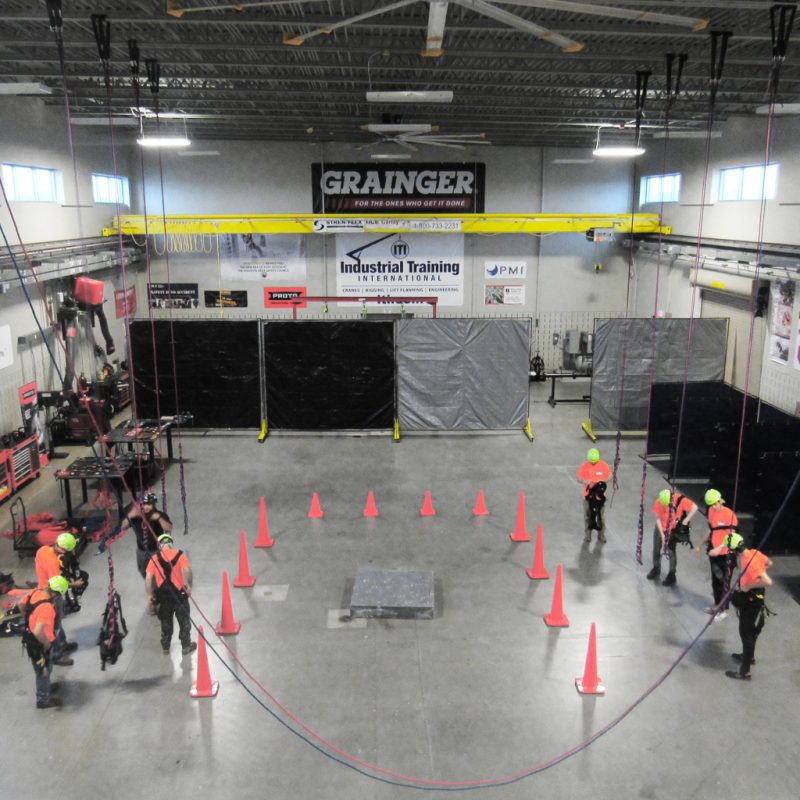 IN MARCH OF 2017, Abseilon began holding courses in the Workforce Development Center at the Houston Area Safety Council. This 17,000 square foot facility is fully air conditioned, and equipped for all levels of SPRAT Rope Access Training, with separate classrooms for theory discussion and textbook study.
We offer courses monthly for all levels of rope access training, with dates listed on our course calendar.
In addition to Rope Access Training Courses, we also participate in Rope Access / NDE Combination Inspection courses. These are held, on average, each month.
Current and scheduled inspection courses include:
Rope Access / Radiation Safety Combination Training*
Rope Access / MT&PT Combination Training*
Rope Access / UT Combination Training*
*Please visit HASC's Course Catalog for more information on scheduling and additional inspection courses.
If you are interested in training at HASC with us, please complete an online application so we may give you more information on the course(s) you are interested in attending.