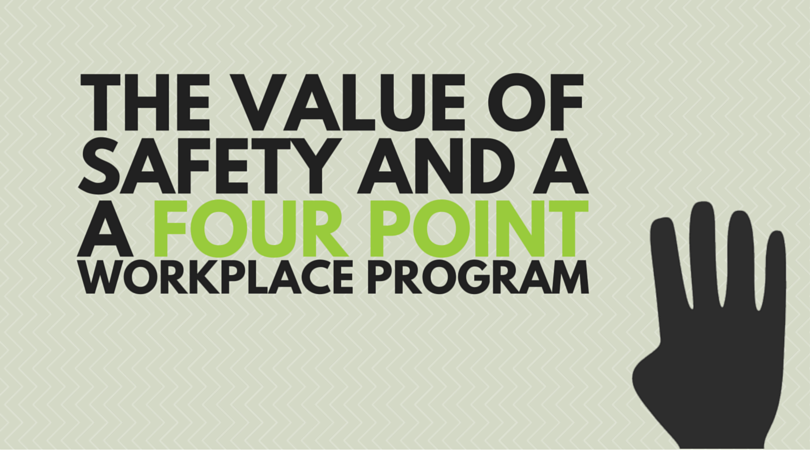 This is the third in a series of blogs designed to help introduce your rope access company to OSHA and improve your company safety culture, or if there is none currently, then it's time to get you started on the correct path to safety. (Check out the first and second blogs.)
It has always been my passion to promote safe work at height and help small business employers in the work at height industry understand the "cost" of safety.
The first question that I ask owners and management is, "How is your company's safety and health program?" The responses that I receive range from the ignorant to the absurd.  I have heard everything from, "We're good for now. We're safe," to "I've been in business for X years and haven't had a problem." The fact is most small business owners have been lucky by not having a serious injury, illness or worse a work-related death. For this reason, they don't understand the importance of proper Safety and Health Management.
The fact is, safety and health programs add value and savings to a business by:
Reducing medical costs
Lowering insurance rates
Lowering EMR's (Experience Modification Rate) the ability to secure more work
Increasing productivity
Increasing Morale
Reducing turnover
Employees and their families also benefit from Safety and Health because:
Their income is protected
Their lives are not hampered by an injury
Their stress level is not increased
Investing in a safety and health program now will set your company on the course to avoid possible losses in the future. The time, energy and minimal fiscal output to create a culture of safety in your company yields an obvious and extreme ROI.
THE BASIS OF A PLAN:  A FOUR POINT WORKPLACE PROGRAM
Management Commitment and Employee Involvement. The owner, manager or management team leads the way, by setting policy, assigning and supporting responsibility, setting an example and involving employees.
Worksite Analysis. The worksite is continually analyzed to identify all existing and potential hazards. This is where a mobile workforce such as a rope access company sets itself apart from a manufacturer. For example, a rope access company performing an inspection on the side of a building would analyze all hazards from the roof deck down to the ground.
Hazard Prevention and Control. Methods to prevent or control existing or potential hazards are created, utilized and maintained.
Training for Employees, Supervisors and Managers. Managers, supervisors and employees are trained to understand and deal with worksite hazards.
Regardless of business size, these four basic elements make up a Safety and Health Program.  The key to the success of a Safety and Health Management System is to make it part of your day to day operations so it becomes second nature.
Q & A's for Small Business Employers
Q. What is a Job Hazard Analysis?
A. A preparation technique that focuses on job tasks as a way to identify and correct hazards.